College Visits & College Planning
Upcoming College Visits will be emailed to your school email. To sign up , you can stop by Guidance in the Career Center and log your name into the Sign up book. College Visits will be limited to 3 per semester. See your guidance counselor with any questions.
The Guidance Department* offers the following College Planning Activities:
Sophomore & Junior College Planning and Information Workshops
Senior College Planning & College Visits
Financial Aid Information Programs
Local Scholarship Awards
College Fairs
College Open Houses
Click on the link below for details
College Application Assistance
Click on the link below for mefa College Admissions Guide
"College Now" Dual Enrollment Program
Take a FREE COLLEGE CLASS while you're still in high school!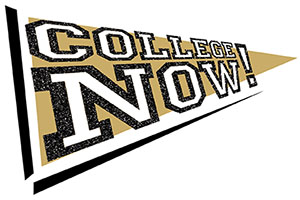 Important Dates & Information for College Planning:
*Please be advised that any information provided by the WSHS Guidance Department represents the most accurate information available to us at this time.